Trendsetters is a community of badass biz babes who love, empower, & support each other as we learn & grow together!

Think of #TRENDSETTERS like the "it girls" table, and don't worry-- YOU CAN SIT WITH US!
When you join our #GIRLGANG you're sure to find your new #bizbesties as well as everything you need to change the game + take your biz to the next level!
#TRENDSETTERS is for hustlers, dream chasers, + badass biz babes who aren't afraid to break the rules!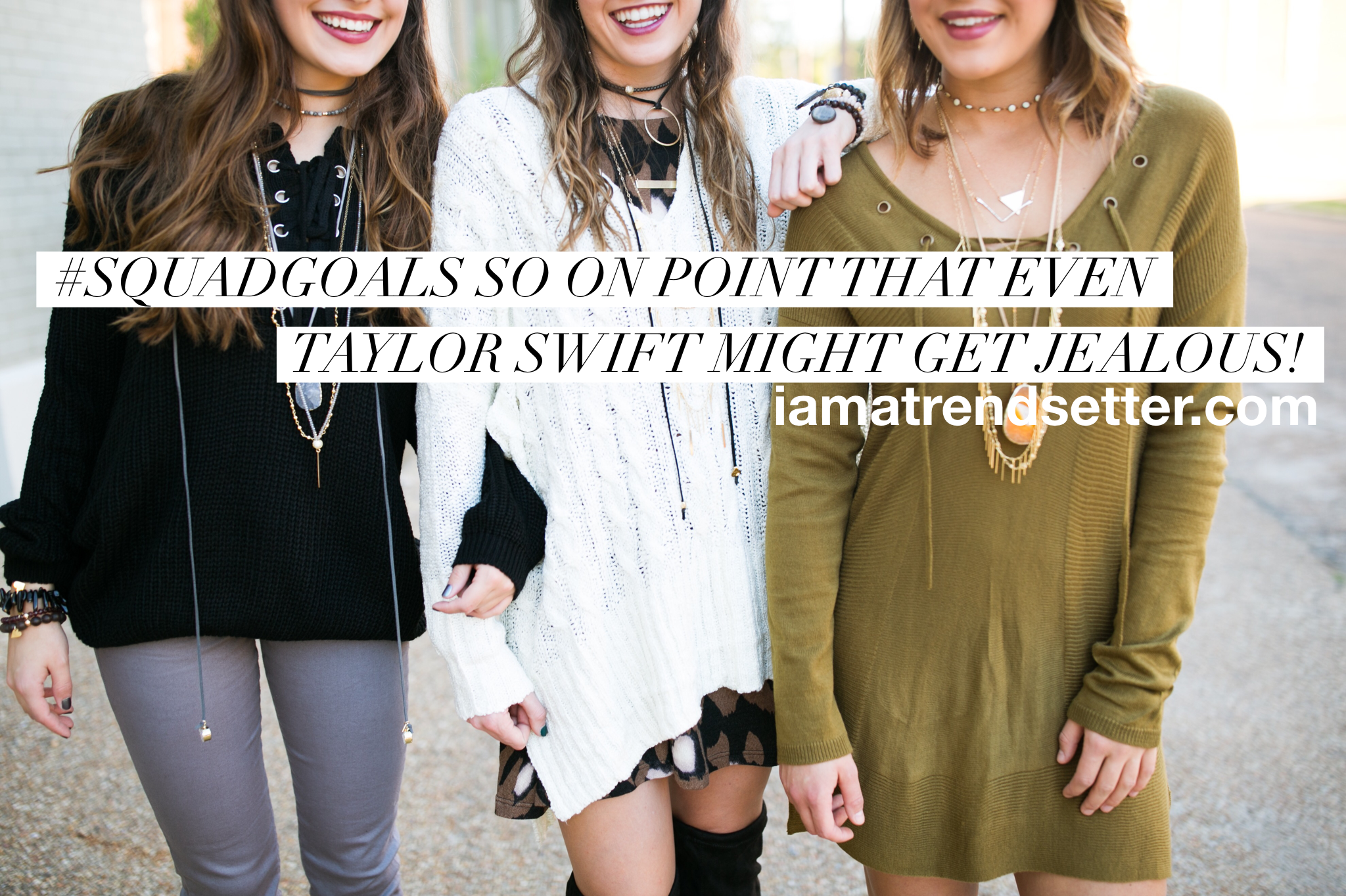 From bloggers, to network marketers, to health coaches, to mommies, to boutique owners, and all #girlbosses alike,
#TRENDSETTERS was created for those whose passion is undeniable; leaders, not followers.

#TRENDSETTERS is for the babes who-
are building their empire, who are ready to show up and show off.
 
wake up every morning on fire to inspire, empower, & serve their tribe.
 
are ready to blaze their own path & shine so brightly they light the way for others!


#TRENDSETTERS give it's members-
everything they need to create a life + biz they once only dreamed of!
 
the chance to really shine and show the world what you're working with!
 
a #girlgang in your corner ready to cheer you on!
 
daily #nextlevel lessons + downloads
 
a safe space to connect, collab, & make magic with other trendsetting babes like you!

#TRENDSETTERS IS THE GIRLGANG FOR YOU IF-
you're a trailblazer who's ready to blaze the path to creating a life and biz you deserve.
 
you're tired of playing small and truly ready to be seen and heard.
 
you're craving the tools you need, delivered in a way you can understand, and put into action daily!
 
you're totally over feeling like you're trying to make it work on your own!
 
you're #obsessed with your biz + dying to find other babes who "get it"!

WE'RE NOT JUST YOUR AVERAGE POSSE--

When we created #Trendsetters it was with the desire to create what we were craving and couldn't seem to find!

Some of the things that set us apart are--
We are truly passionate about your success!

Not only are we bringing you hot + fresh content daily on the blog AND in the MEMBERS ONLY GROUP but it's tailored to what YOU as a community need + want at the time!

We want to see you truly shine and stand out.

We seriously LOVE each and every one of our members! We believe in collaboration > competition and offer several different ways for our members to get their content and biz featured!

Our panel of OG's are all experts in their areas + excited to share their knowledge, love, and support with each of our members!

BUT DON'T JUST TAKE OUR WORD FOR IT, SEE WHAT OUR MEMBERS HAVE TO SAY!



And we take our roles in the Trendsetters team seriously! This isn't just a side gig, it's a passion to love and serve our tribes! It's a way of life!

And we can't wait to pour into you too!
Are you ready to join us?