My Love Don't Cost A Thing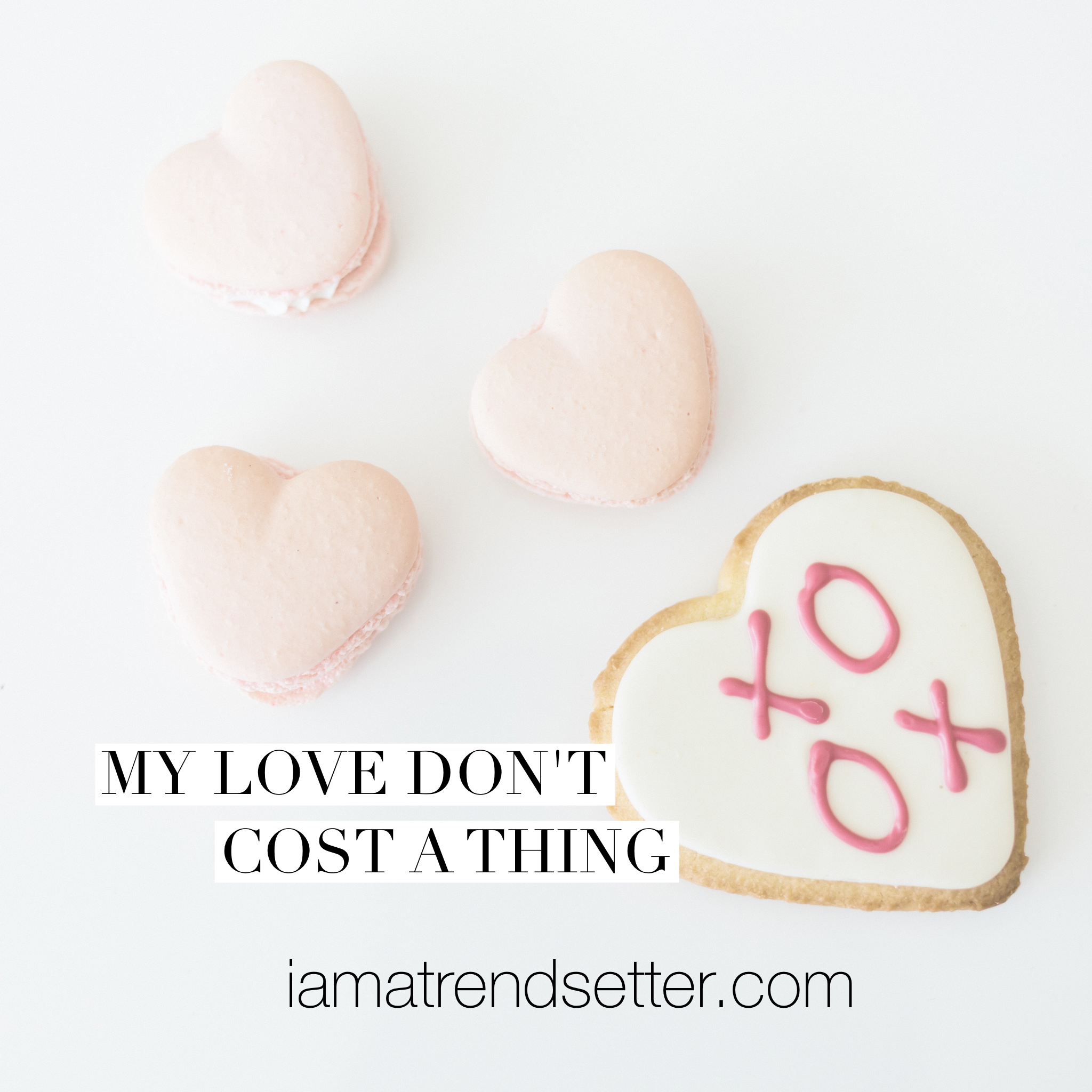 Keeping your loved one's heart aflutter when life gets frantic is hard. Things become even more difficult the longer you've been together. It's natural for couples to fall into routines that begin to feel more like ruts! That's why it's so important to make a conscious effort to show your appreciation through your actions and words. Acts of romance spice things up and increase your bond-- and they're FREE!
For those who are short on cash, being romantic may not feel high on the priority list; however, it should be. Complacency is incredibly damaging to relationships. Don't neglect your significant other.
Here's a list of ideas to inspire you.
Send a Love Note
Hand-written notes are a forgotten art. This traditional act shows you've taken the time to collect your thoughts and record them in a meaningful way. Amp up the creativity by writing several short notes and sending your sweetie on a scavenger hunt to find them!
Go on a Picnic
You have to eat, right? Pick a day when you're both free, pack a lunch and head out to a lovely spot to enjoy time together. Make it a moonlight picnic for an added romantic ambience.(Don't forget the candles and matches!) If the weather's cold, don't fret- bring a blanket and hot cocoa. Anything works as long as it puts the emphasis on you being together!
Plan a Game Night
Chances are good that you have some games lying around the house that may not have been played for a while. Schedule an evening to relaxing, playing your favorite games. It can be an old classic like Monopoly or even a game of cards. There are some fun new two-player tabletop games that are getting rave reviews. Don't have any games? Go to the store together and have fun picking one out that you can learn together!
Set Up a Home Spa
Yes, even men need a little pampering. A massage with oil or silky lotion is a fabulous way to ease the stress, and touching your partner is a therapeutic way to enhance intimacy. A relaxing bubble bath together can be quite lovely, as well. Don't forget to burn a nice smelling candle or infuse essential oils to gain the benefits of aromatherapy and set the mood.
Read Together
If you and your love other enjoy reading but haven't had enough time to indulge lately, set aside a Sunday morning or quiet evening to do so. You can gather your favorite poetry collections and read them aloud to each other while sipping a mimosias over brunch! It's even okay if you read your own favorite materials separately, but in the same room. Purposefully setting time aside to do something you enjoy is an incredibly loving act.
See? It doesn't take a lot pocket full of cash to be romantic! What's important is the two of you being together enjoying each other!