3 WAYS TO BREAK THE INSTAGRAM ALGORITHM + INCREASE ENGAGEMENT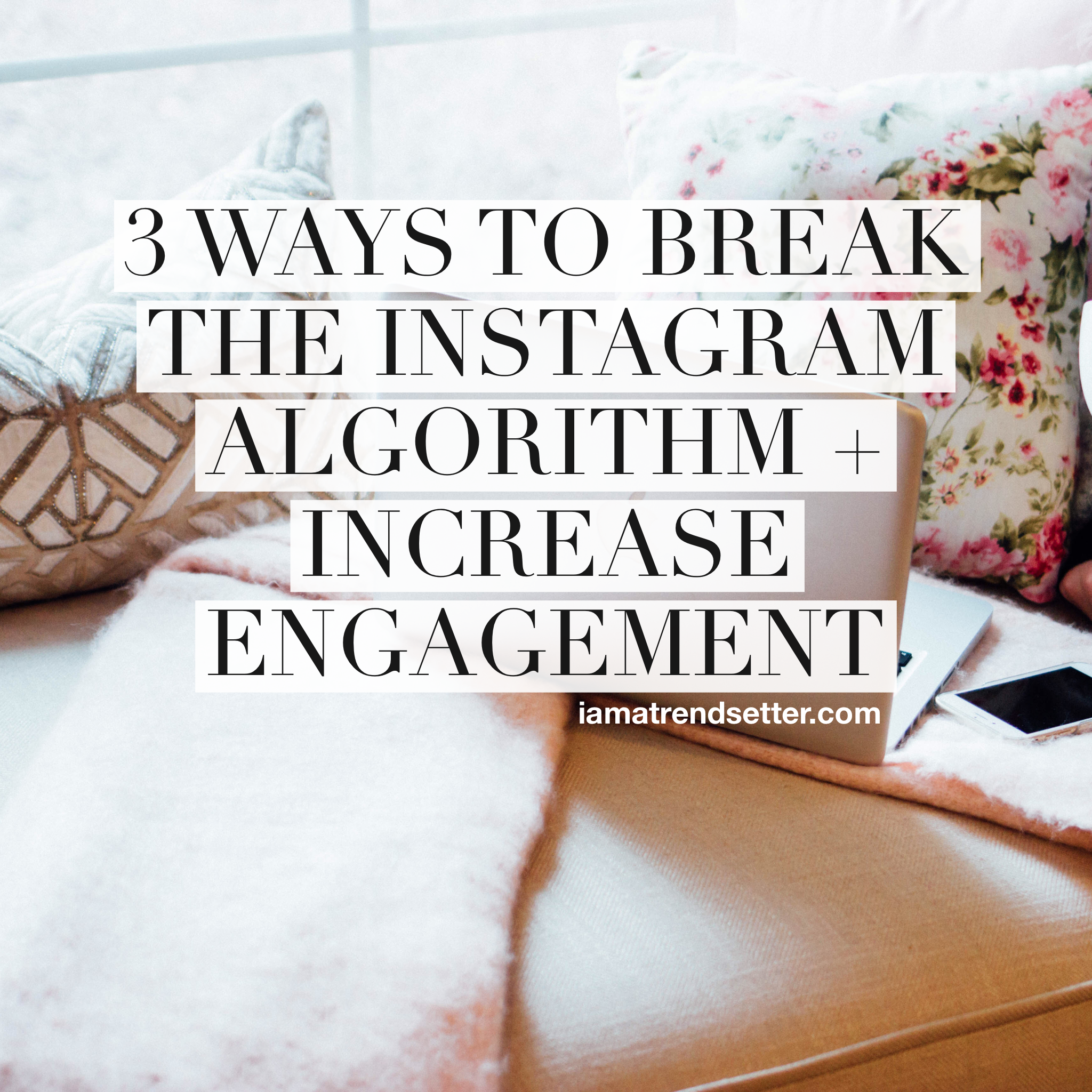 The new Instagram algorithm feed filters posts with the highest engagement, so now the more likes and comments your post gets, the more people will see your post!
So Here are 3 of the most simple things you can start doing today to help you get more likes and comments:
1 // ✨ HASHTAGS
Posts with at least one Instagram hashtag average 12% more engagement than posts without a hashtag, so if you want to get more likes on Instagram, hashtags are the place to start! Using hashtags can help you target new people from your ideal customers on Instagram, + will help other users discover, follow, and engage with you!
2 // ✨ POSTING TIMES
Posting to Instagram at peak times will help you increase engagement and get more likes on your posts. By posting when more of your followers are online, you're able to maximize your audience for each of your posts! The peak times will differ for everyone depending on your audience [ and time zones ] so try experimenting with your posting times (morning, noon, and later in the evening) to see what works best for you! [ Research shows that between 7-9 pm is very popular ]
3 // ✨ CALL TO ACTIONS
Writing a good Instagram caption is important because it could be the key to having your post seen by your tribe. Instagram captions with calls-to-action can help you get more comments. To create a call-to-action on Instagram, you just need to ask your followers to do something after reading your caption! You can ask them a question about what their plans are for the week, or even saying good morning, but telling them to leave their answer in the comments!
Join us later today in our MEMBERS ONLY HANGOUT where we will be sharing even more growth hacking tricks of the trade including access to our very own Instagram Engagement Pods!💖