#BizBabe Skills On Point?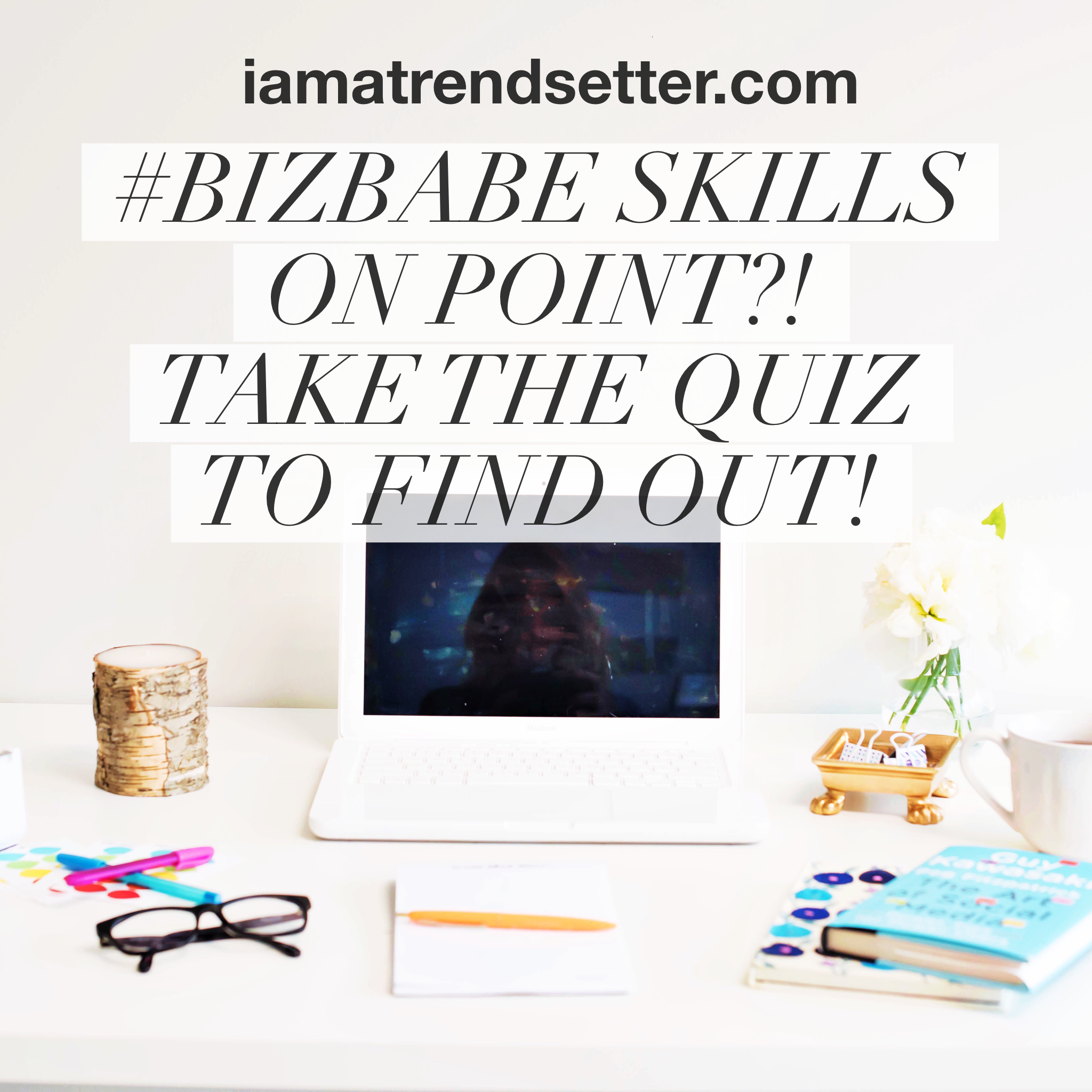 Happy April lovely babes! We are all SO excited to be kicking off a new month! And I'm even more excited to start sharing a new series with you this month focusing on how you can truly work smarter not harder, shift your mindset and actions from employee to BOSS, and have systems in place to do the work for you!
When it comes to working smarter, not harder-- it's important to first take a step back and assess what's working + what's not, starting with how you're spending your time! Are you managing your time effectively?
As #bossbabes we're bad about falling in the trap of counting every hour at the computer as "work time". But let's be honest--How much of that time is spent browsing through Facebook, checking Twitter, Pinterest, the latest 15 articles from Cosmo, or getting lost 135 weeks into your ex's new girl's cousin's Instagram feed.
At the end of the day, we could use a little improvement with time management – no one's perfect. Even those amazing people who have systems, documented procedures, remember everything and have labels on every box or bin can use some improvement somewhere (like maybe scheduling a much needed day off!).
So to mix it up a bit, I've put together this quiz to help you see where you could use some time management improvement. No judgment here! And no matter what your answers and results are-- remember GRACE > PERFECTION! Everyone is learning and has to start somewhere. If you find that you need across the board help in every area of your business, great! You have the most to gain.
And if you find you only need to tweak a few areas to maximize your efficiency then let's help you refine your systems!
So time management sounds all important + that good stuff-- but let's talk about why it's ESSENTIAL to sustaining and growing your biz!
Good time management can mean that you:
Make more money

Spend less time making more money

Spend more time on tasks you enjoy and are skilled at

Ensure happy and satisfied customers

Create repeatable success
Starting to see the importance here?
So let's break it down + see how you're doing when it comes to time management and where you can improve!
How did ya stack up?
What areas do you need to improve? For example #13 Do you back up your content, website/blog, and other important information on a weekly basis? If you answered anything other than yes then a system needs to be created to ensure you never lose important business information.
With question #9 On your computer is it easy to find what you're looking for? Do you spend less than a minute, sixty seconds, looking for any item? If you answered anything other than yes or most of the time then you would benefit from a better organization system on your computer.
On a separate piece of paper write down any areas where you found that you need help. Don't worry about how to fix it or create a system just yet. We'll get to that, starting later today in the MEMBERS ONLY HANGOUT where I'll be going live to share some #gamechanging time management techniques!
And next week's blog + live are dedicated to creating your ideal systems!
Not yet a member?