Branding // Personal or Company?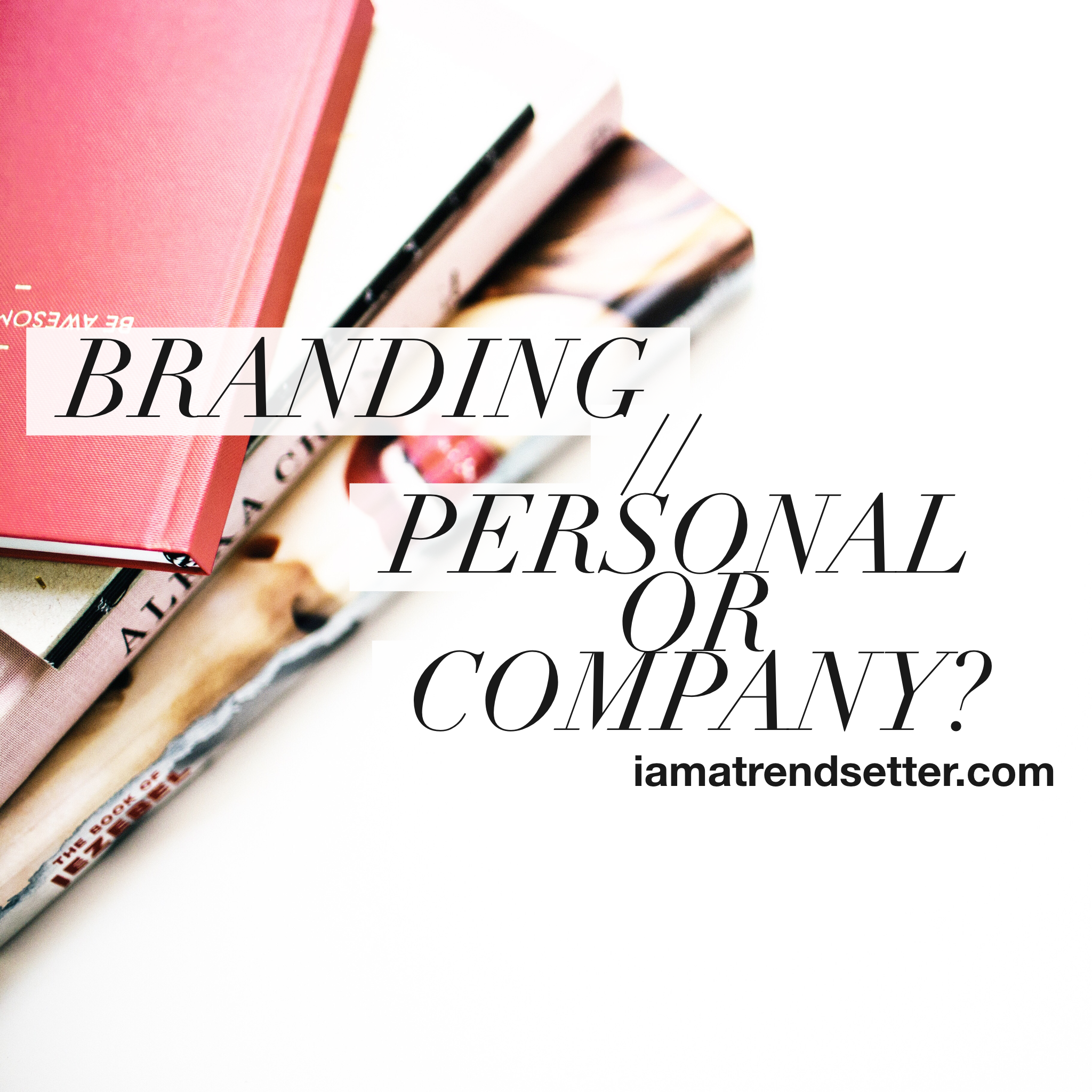 Many of us face the decision of how to represent yourself on social media!
Do you use your own name? Or Your company's name? Or maybe a made up name for yourself?-- a sort of personal brand; something that reflects your expertise and what you're going to be talking about.

This is something that everybody struggles with. I know I did. I had a few different ideas when I first joined social. Let's be honest, we all want to run with what's popular like song lyrics, etc haha!!
But my dilemma was-- I could be Crissa Smith or the "it works wrap" girl-- (that's the company I'm with- lol)
But the answer was obvious to me!! I'm Crissa Smith. No expertise following it, no brand name or company name attached to me.

So Why did I decide that?!

Because you're going to change + evolve!! You'll learn new things, change in your life, maybe start new companies, etc! And when you do, why would you want to leave all the amazing work you put in behind? The following you've built, the leadership, the expertise---- but you can keep it all, if you stick to your name!!

Allow your online presence to evolve with you.

One of the things I like about your using own name is just that: you can evolve with it!

Many of us have a lot of different interests/niches/etc, and we want to be able to talk about all of them! That's why I believe it's best to go with your name as the brand.
It sticks with you.
There's consistency.
You don't have to rebrand.
You won't have to change your name!

But, just a quick tip--- you have to put in the #werk!
You have to build the personal brand around yourself. You can't just come out of nowhere and be a brand and expect everything to flow overnight!

But doing the #Werk & being consistent, WILL PAY OFF! 💖
 
Join us later today in the MEMBERS ONLY HANGOUT where we will be sharing how you can start putting in #werk on your personal brand!