4 Ways to ROCK your Recruiting! 💖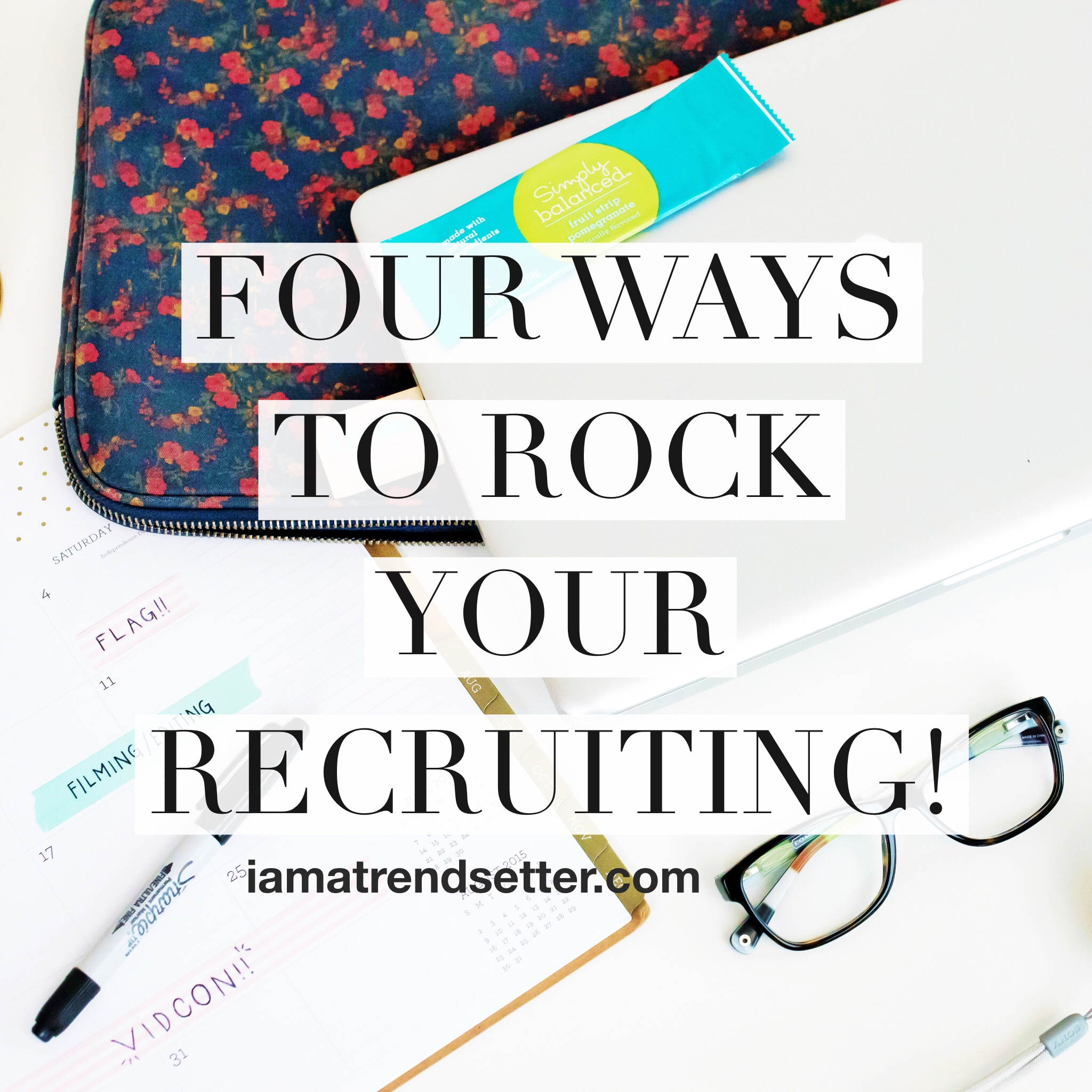 1. ROCK your contact [100's] list- reach out to people on your phone, Instagram and Facebook. Find a personal way to connect, then transition…
"Hey ---- 💕 Sorry if this is super random, and I hope I'm not bothering you. but I'm putting together my dream team for 2017, and you instantly came to mind as someone I want to be a part of this with me! You seem super friendly and outgoing, [MAKE SURE YOU GET PERSONAL AND COMPLIMENT THEM] and I love seeing all your posts in my feed! I just really felt like I needed to reach out to you about this. Would you be interested in making some extra money from your phone?"

2. ROCK your Story on Social Media–it's all about telling stories!! Share your story and your "why"! Whether it's posting to draw them in, or in your inbox & you're telling them about the business! This is the #1 way I've recruited the amount of people I have recruited!

3. ROCK your Customer Service- Check in with Your Customers!
" hey --- I'm checking in to see how you're loving your products? I'm not sure if I mentioned this, but as a distributor of the products I get an amazing discount. I was wondering if I could share with you more about what I do so you could literally get paid to use the products!"

4. ROCK your FOLLOW UP with Potientials –Whenever something is new, follow up with them! "Hey ---- The New Year is here, and I'm not sure if you're still interested, but I have been thinking about you. It's the perfect time to take another look and here more, here's why….." [share what's new and exciting with your company!]

Who's ready to ROCK your recruiting?