How To Make $ On Youtube!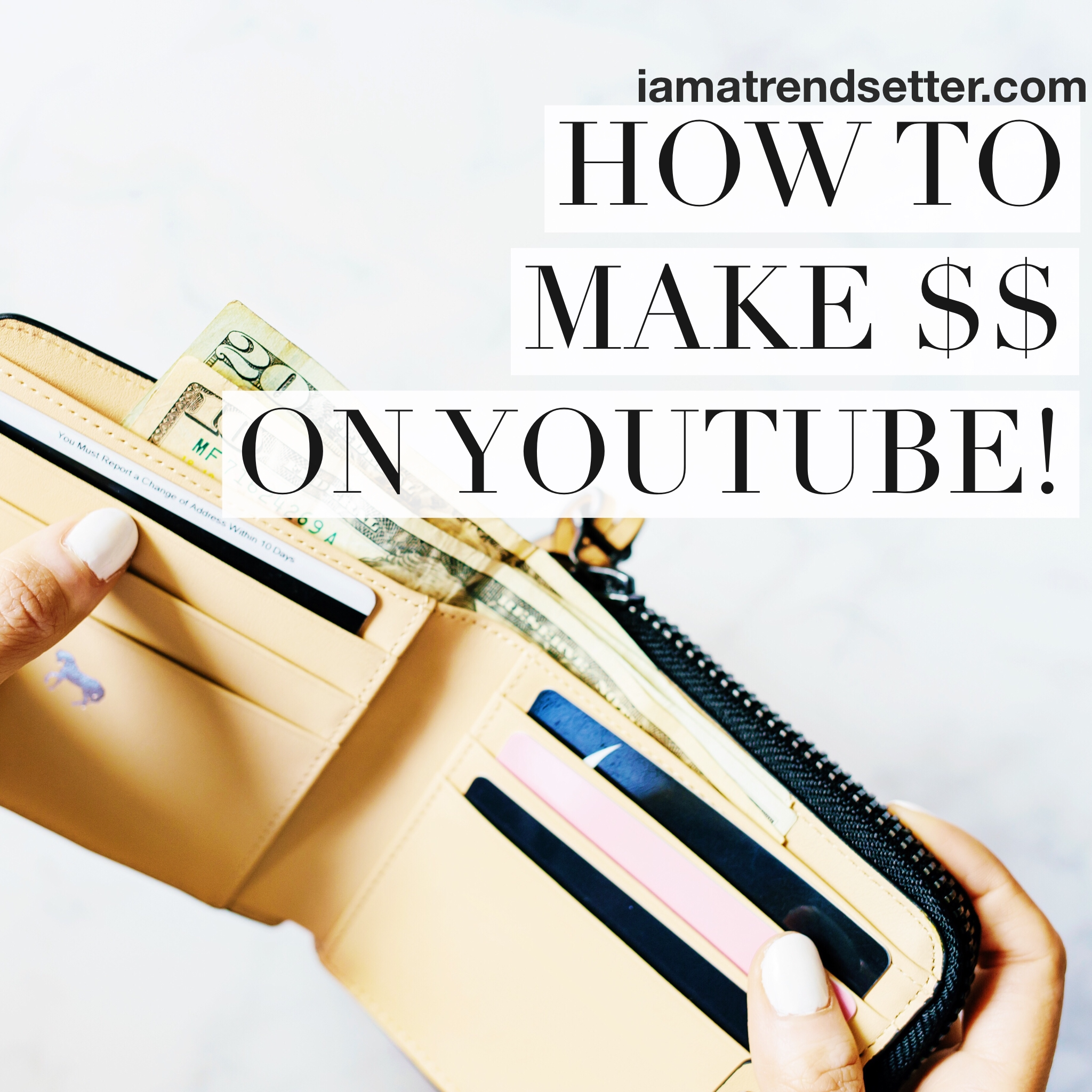 If you had asked me when I started YouTube if I could make money from my channel I would have thought you were crazy. It was never the reason people started or even a career path that was known, but today it is a whole other ball game. You have "YouTube Stars" and young adults making more money than they know what they can do with so people are starting to ask the burning question: How do I make money on YouTube? I get this question in my inbox so frequently that I figured I'd contribute to the conversation while still adding my ethical spin on it.
Now first and foremost I will tell you… I have been on both ends of this spectrum. I am not perfect and I have definitely taken brand deals because it was a way of making ends meet, but one thing I have never done is promote something that doesn't do what it claims. Unfortunately not everyone follows that rule of conduct. You have to be careful as both a consumer and a promoter and going about making money on YouTube the ethical way is definitely the safest way to go.
The three main ways of making money through a YouTube channel are Google Adsense, sponsorships, and affiliate links. I'm going to go into each of these briefly, but make sure you check out my Facebook LIVE in the members only area this evening to not only get the top secrets on how to succeed with these methods, but also how to know your worth while pitching ideas as well!
The most common avenue of making money on YouTube is Google Adsense. In short, this is a way of Google paying you through ads on your videos. It is super simple to sign up for an adsense account, but I do suggest having a decent amount of views if you want to make money this way.
The next big way to make money is through brand sponsorships. These have branched past YouTube and onto Instagram and even Facebook. This avenue can get a little complicated when knowing how much you should charge, staying ethical, and making sure you follow legal guidelines as far as payment disclosure and so on.
The third way of making money would be affiliate links. This is a link or promo code that you get from a brand to track how many sales, clicks, and followers you drive to their product or website. Depending on your brand deal, you can get paid a decent amount of money from this but it does take a little more dedication.
My best piece of advice for anyone trying to making money on YouTube is knowing as much as possible about these options and using them the right way! Want to learn how?
Join me for girls night tonight in the MEMBERS ONLY area! I'll be spilling the secrets other YouTubers won't tell you, where to go to find out how to charge for sponsorships, and a ton more!