How To Rock Out The End Of The Month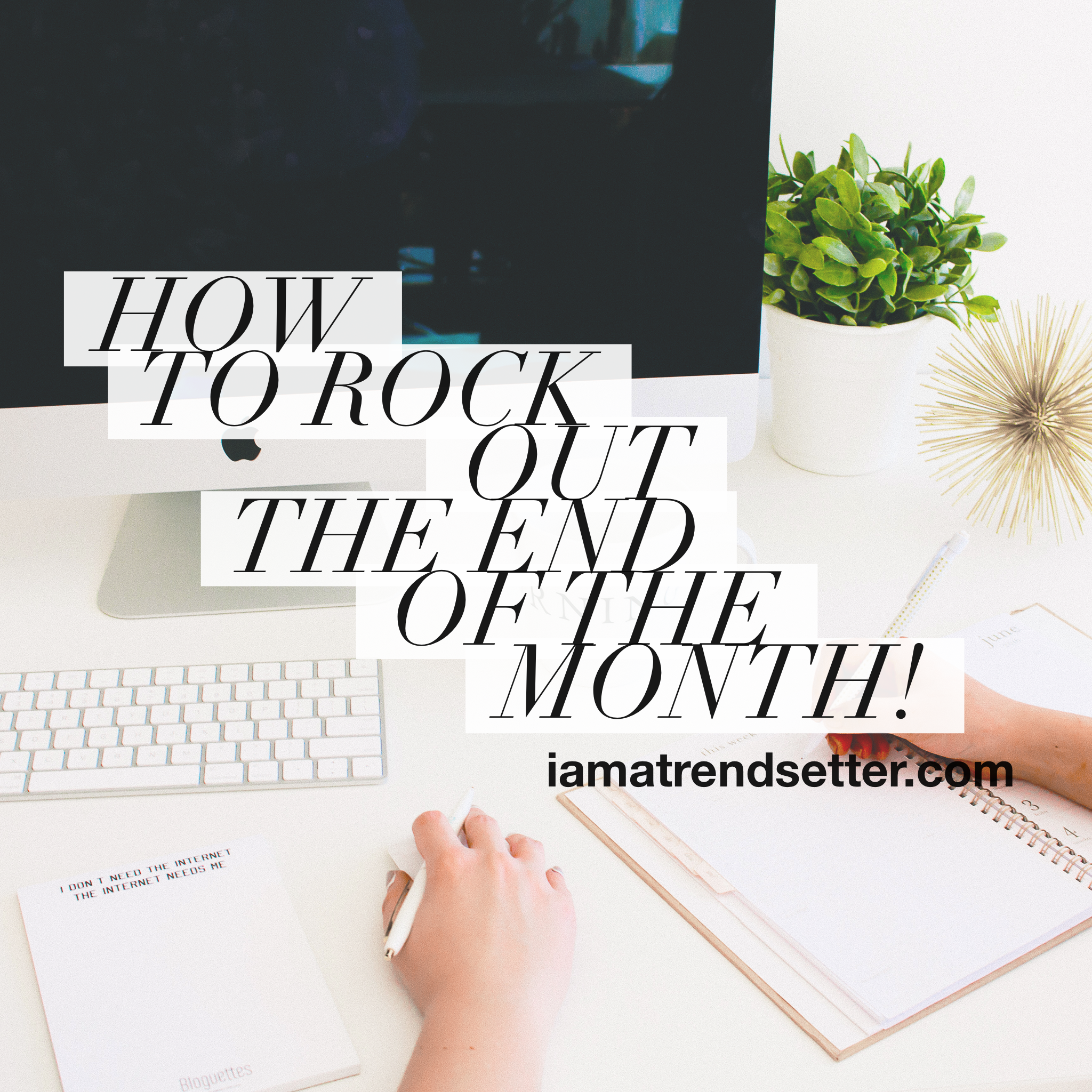 It's month end–you know what that means? It's time to make sh*t happen!!!
Don't underestimate the importance of a few more follow ups!

Here's a few tips to end the month STRONG!!

1. Take advantage of 3-way calls, zooms, or meetings with your sponsor to have them help close your prospects. Also-- events, and even virtual events with your team!
Remember, the FORTUNE is in the FOLLOW-UP!

2. Reach out to anyone who's expressed an interest in the product + share your month-end specials too!
"hey ---, I was putting my end of month orders in and wanted to let you know about the special I'm running!"

3. Reach out to anyone who's expressed interest in the business + share any end of month enrollment specials you, or the company, may be offering too!
"Hey ---, I was just thinking about you and wanted to follow up and tell you why now is the best time ever to join! Etc"

4. Posting about your specials and ASKING FOR HELP a few times a day can definitely help as well!
" I am just X orders away from my making a big promotion with my company!" (post some awesome before-and-afters, testimonials, specials, etc)

5. Sometimes freebies get people off the fence–that's why department stores offer gifts with purchase, right?! Contact people who previously expressed interest in the product or business. Tell them you are running your own "month-end special" from now through end of month & offer a gift with purchase/sign up until the last day of the month! "As a courtesy to you, I wanted to share with you a special end of month offer. Earlier you expressed interest in the business/ products…"

6. Message all new and existing customers and tell them if they have any product credits etc if you or your company offers that! "Congratulations! You have a $15 credit! Which product would you like to use it for?"
Also--- Message all declined customers and ask to reprocess or update their billing info!

7. Make sure your downline//team members are commission qualified so they get paid next month. Remind them of any upcoming deadlines such as bonuses, product credits, etc!

Happy month end! It's the last day---- make it count! 💖

Now go KILL the end of month, and don't forget to "SHARE" this with your teams, and on your team pages!!!
Be sure to join us later today live in our MEMBERS ONLY HANGOUT where we will be taking a deeper dive into the exact steps to take to crush your monthly goals!