How to Stay Motivated to Reach Your Goals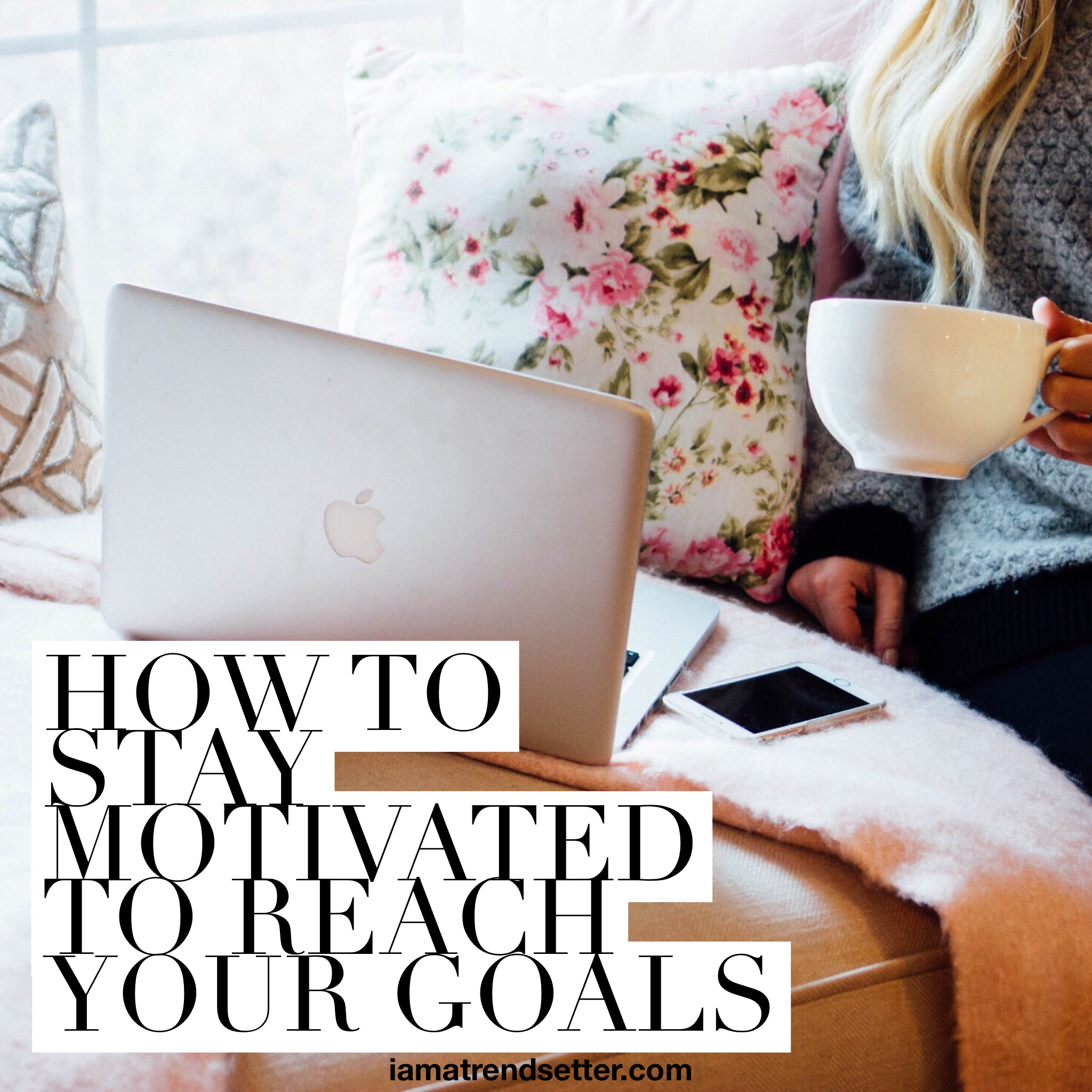 Achieving the goals you set for yourself isn't always easy, which is why it is incredibly important to be able to stay motivated to get what you want in the long term.
We live in a hectic world, and it can be very challenging to stay focused! Seriously— did you know that gold fish have a longer attention span than we do now?!
So how do you stay focused and motivated?
1. Make Sure Your Goals are Yours
One of the most significant struggles in staying motivated and sticking to your goals is making sure that the goals you've set for yourself are ones that you REALLY want. Sometimes our goals are reflections of what others think we should do, rather than what we truly want to achieve. Be sure that you are setting goals for things that make you happy and are ones that you want to accomplish!
2. Visualize the Results
It is essential to clearly visualize the results you want. When you visualize the results, you think about how it will feel to reach your goals and what it will look and feel like when you finally achieve them. Visualizing your goals will be what keeps you going through setbacks and challenges.
3. Tap into Other Peoples Positive Energy
Surrounding yourself with positive thinkers who radiate positive energy is another key to staying excited, focused, and motivated to reach your goals. We give and receive energy and inspiration, by surrounding yourself with the positive energy of others you will receiving even more than you are handing out.
4. Get Organized
You know that feeling when you've purged an entire room or area and everything just feels so fresh? You know where everything is, and you have this nice clean space now to start something new...
And just like a decluttered office, an organized and decluttered mind will not only save you time, but also keep you motivated, focused, and a little SPACE to think and create! Having an unorganized mind and environment will quickly zap your motivation and energy. Begin creating a to-do list to keep your thoughts organized and schedule specific times to complete each task.
5. Stop Worrying About What You Cant Control
When it comes to staying motivated to reach your goals, it is important to take control of what you can, and stop worrying about what you can't. If you tend to play the "what if" game you will never reach your goals. The best thing you can do is let go of the things you can't control and start focusing on creating amazing work and connections.
Do you have any little tricks up your sleeve that help you stay focused and motivated?
Join us today in our #GIRLGANG to catch our live training on staying motivated + time management hacks to slay your goals!