MAGIC VIBES // How To Become A Vibrational Match for What You Want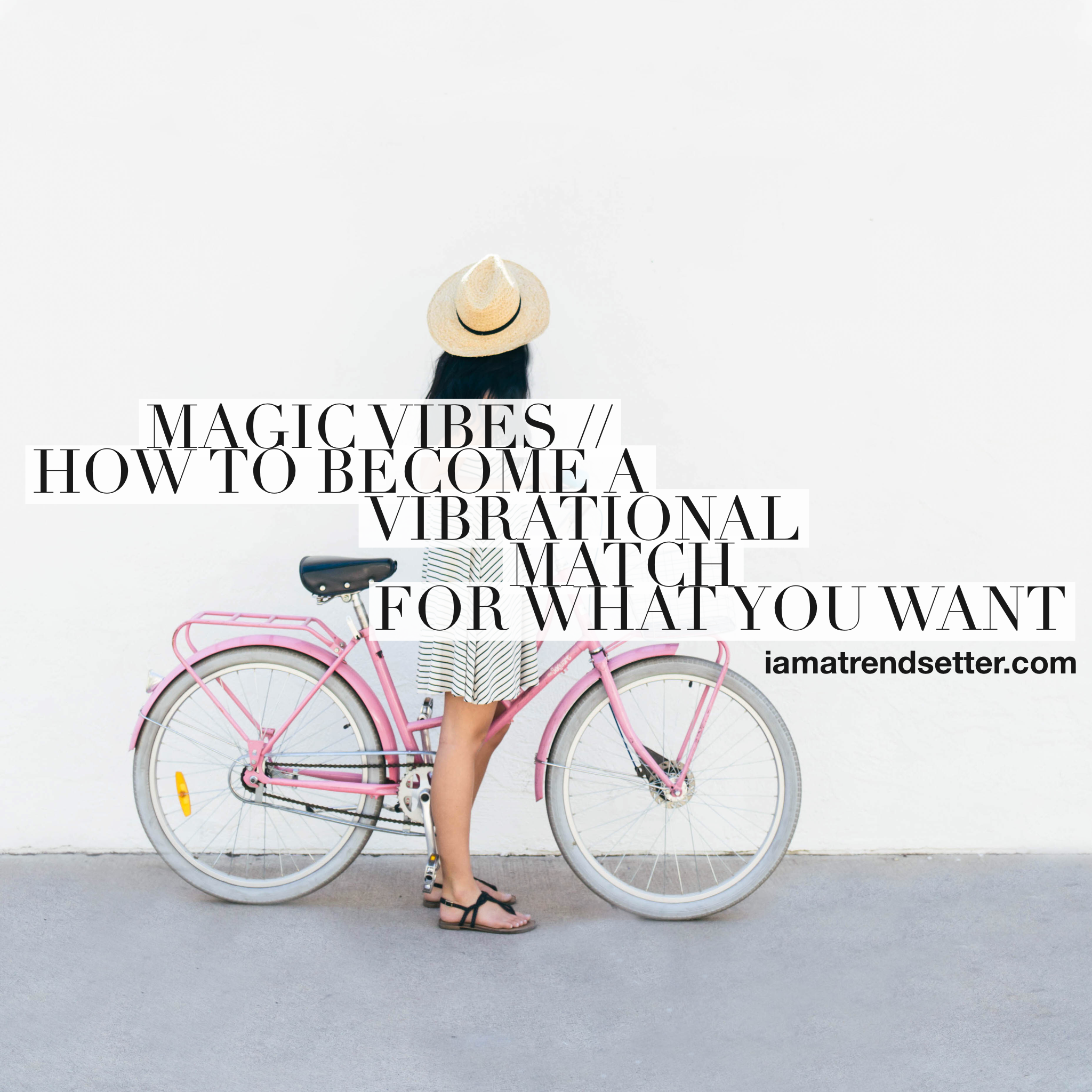 The third most common block is in fact YOUR OWN VIBE.
REMEMBER THAT WE ARE ALWAYS CREATING. THE QUESTION IS, DO WE LIKE WHAT WE'RE CREATING.
The higher your vibration, the better you'll be able to manifest the things you actually want. This is absolutely the Law of Attraction. Therefore if you want to manifest anything at all....
YOU NEED TO MIND YOUR VIBES
So for example... if you're wanting to manifest more money to come into your life and yet you're constantly worrying about money, I hate to tell you but all you're doing is manifesting a lack of money. That's because your focus is on the lack of money therefore you are a vibrational match for a lack of money.
Remember, that what you want is already yours. You just need to become a vibrational match for it. In other words...
YOU NEED TO BE IN THE VIBRATION THAT YOU ALREADY HAVE IT!
It goes something like this:
You: I want $5,000...like yesterday!
Universe: Okay we're on it.
Thoughts: Where is it? Why isn't here yet? Is it coming? OMG It's not coming!!!
Universe: So be it.
BELIEVE THAT IT IS ALREADY YOURS AND IT WILL COME.
Instead of wasting your precious time and energy worrying about how and when it will show up, simply shift your focus on something else.You literally have to think, act, speak and feel as though you already have it. Simply trust in the knowing that what you've asked is on it's way. In fact, it's already yours!
Need some help with this? We got you!
Click here to join us live in the facebook group, where we will go in depth on how to amp up your manifestation vibes.
Massive love + light.
Xo,
Maria