How To Set Your Team Up For Success!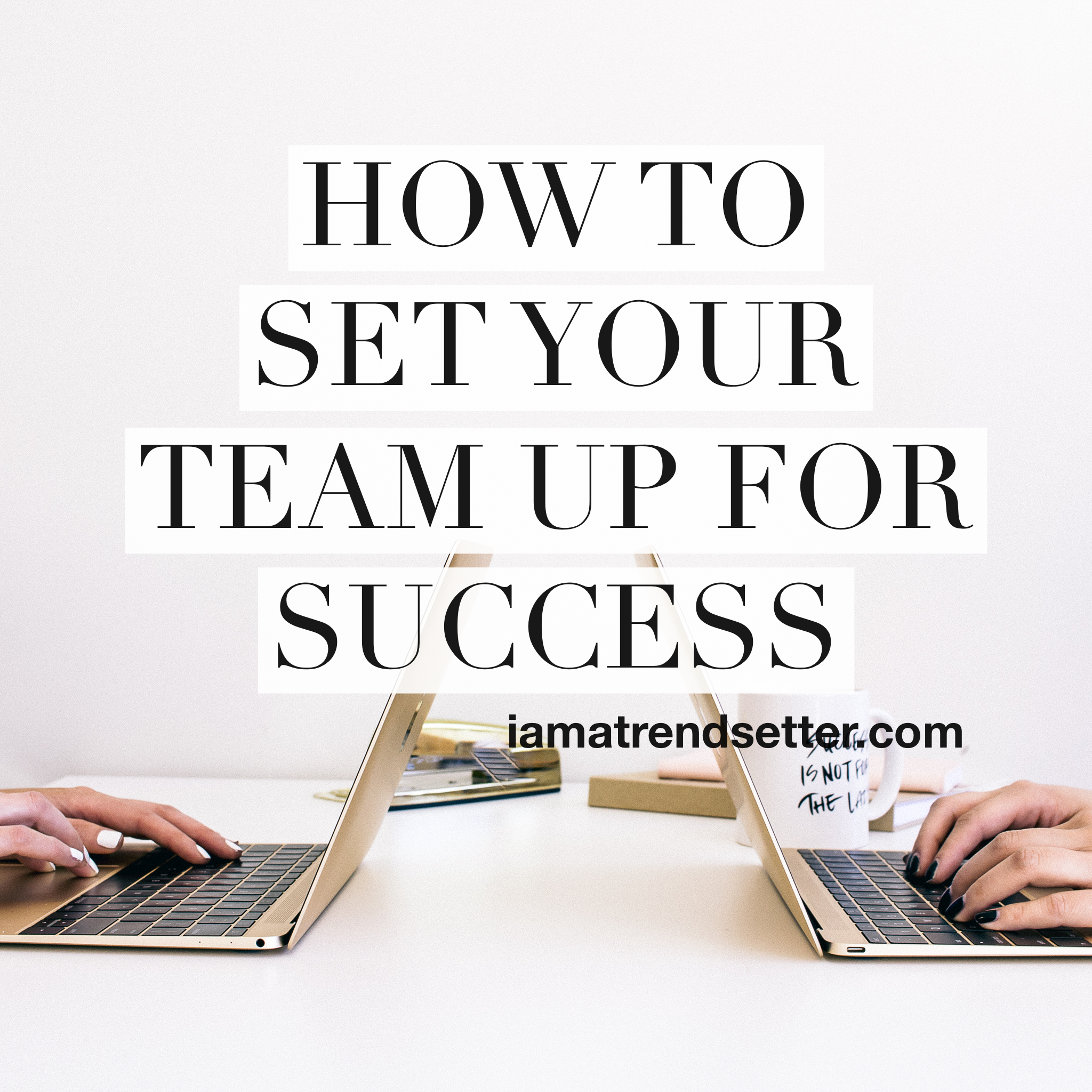 Every Leader knows that your success depends on your team's success, and vise versa, the speed of the leader is the speed of the pack!
"If everyone is moving forward together, then success takes care of itself." -Henry Ford
GETTING TO KNOW YOUR TEAM
"Where there is teamwork and collaboration, wonderful things can be achieved." -Mattie Stepanek
Your job as the leader is to know your team and tribe as well as you possibly can. Such as Knowing their strengths and capabilities, and understanding and embracing those will help you delegate tasks and how you teach them. in turn, setting the team up for success.
Studies have found that happiness makes people more productive at work. The research shows that happiness can increase productivity by as much as 12%. Ask your team members about personal goals and make an effort to figure out how to help them achieve them. Investing more in your team leads to an increase in team satisfaction, and may culminate in better teamwork.
INVOLVE YOUR TEAM IN THE GOAL SETTING PROCESS
Success depends on a well-planned and executed game plan and strategy. Involving your team in the goal-setting process can help align their goals and match their strengths and skills with the organisation's overall objectives. Schedule a meeting with your team to get preliminary ideas and work with them to draw up clear plans, keeping milestones in mind!
SETTING ACHIEVABLE YET CHALLENGING GOALS
Setting goals is well and good, but it's pointless if they aren't realistic. Multiple experts advise setting goals that are S.M.A.R.T. Goals that are Specific, Measurable, Attainable, Realistic and Time-Based have a far greater chance of being accomplished than general goals. Being overly ambitious with your goals may end up lowering morale, if your team find they can't meet their goals. The team leader will need to find the fine balance between challenging and achievable. Research shows that writing goals down may help motivate the team to achieve them!
An old African proverb says: "If you want to go fast, go alone. If you want to go far, go together." So work on building your team and help them work hard to achieve success this year!!
LATER TODAY WE'LL BE GOING LIVE IN OUR MEMBERS ONLY AREA SHARING THE EXACT STRATEGIES AND SYSTEMS YOU CAN USE TO HELP SET YOUR TEAM UP FOR SUCCESS-- INCLUDING HOW TO SET TEAM GOALS AS WELL AS INDIVIDUAL GOALS THAT WORK!
IF YOU'RE NOT YET A MEMBER YOU CAN JOIN US FREE FOR 30 DAYS! JUST CLICK HERE!