Spring Clean Your Inner Beauty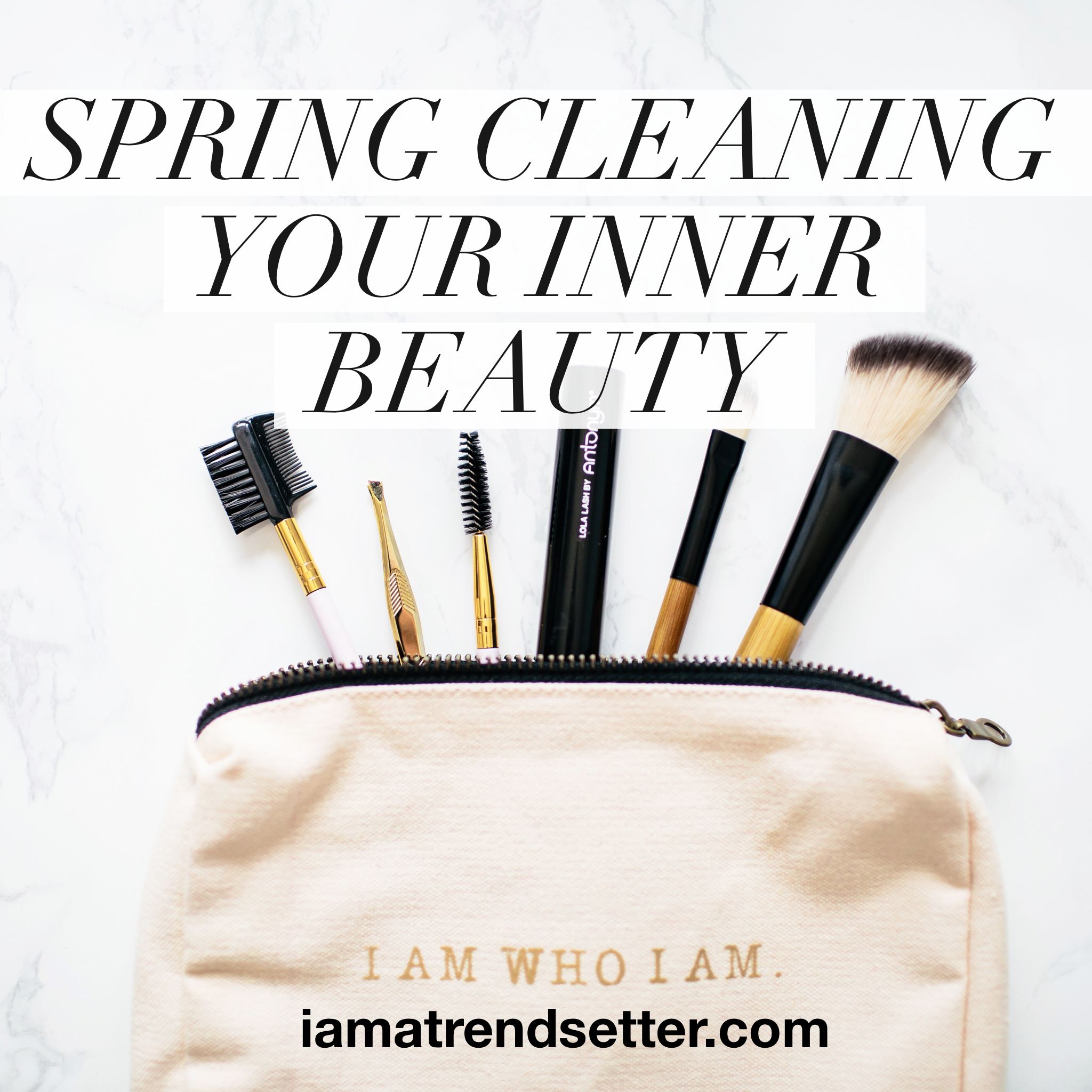 For most of us by now it's time to break out the shorts and tank tops and hopefully not accessorize with some insecurities. Since I know we're all human though, I figured this week I'd touch on spring cleaning your INNER BEAUTY to not only help yourself realize how much of a boss you are, but give you tips to boost your confidence if you find yourself lacking a little this year!
This past year on my end has been a complete doozy. I went from living in a small town in Texas to moving to the big city of Austin and not only that but going from a busy teaching job to an all day desk job with little mobility. This not only was a change to my mind but it also resulted in some physical changes as well. I can finally say that I'm feeling back to my normal self & not totally dreading bikini season *still cringes a little*, and I'm excited to help y'all "spring clean" your inner beauty as well so you are too!
I know some of you are probably wondering how you can "spring clean your inner beauty," but I promise you it's not as crazy as it sounds. I love Spring because it is the perfect time to reevaluate your goals, self-confidence, and overall well being and decide if you want to sink or swim for the remainder of the year. We're past that "new year, new you" honeymoon phase and you can really look at the areas you need to work on or pat yourself on the back for the areas that you're killing it!
First things first, stop being so dang hard on yourself!
I feel like this is the time of year that I start to compare myself to the girls in the magazines or the people on Instagram and I forget about all the things about my inner beauty that make me shine. Take some time & write down five things you love about your inner beauty. For me, I am proud of my drive, how loving I am, my compassion, my faith, and my ability to never give up. Sometimes I find that when you're picking your physical self apart you forget about all the amazing things on the inside that count.
Next is the cold hard truth. If there are things that you DON'T love about your physical self, be the total boss babe that you are and make a game plan to achieve those goals that will help you get out of that place!
For me I make simple changes like working on my skin care routine, adding teeth whitening to my weekend routine, or making sure I'm hitting that 30 minutes of physical activity a day! Always remember the phrase that my mom used to tell me, "By an inch it's a cinch, by a yard it's hard!"
Now that we've got you prepped for the basic inner beauty Spring cleaning necessities, lets dig a little deeper! Grab a glass of wine (because it's good for the soul...duh) and join me tonight in the members only area where I'll share my five go to tips for killing it this Spring! I can't wait to see you! It's a date ;)