Time Management Hacks to Help You Reach Your Goals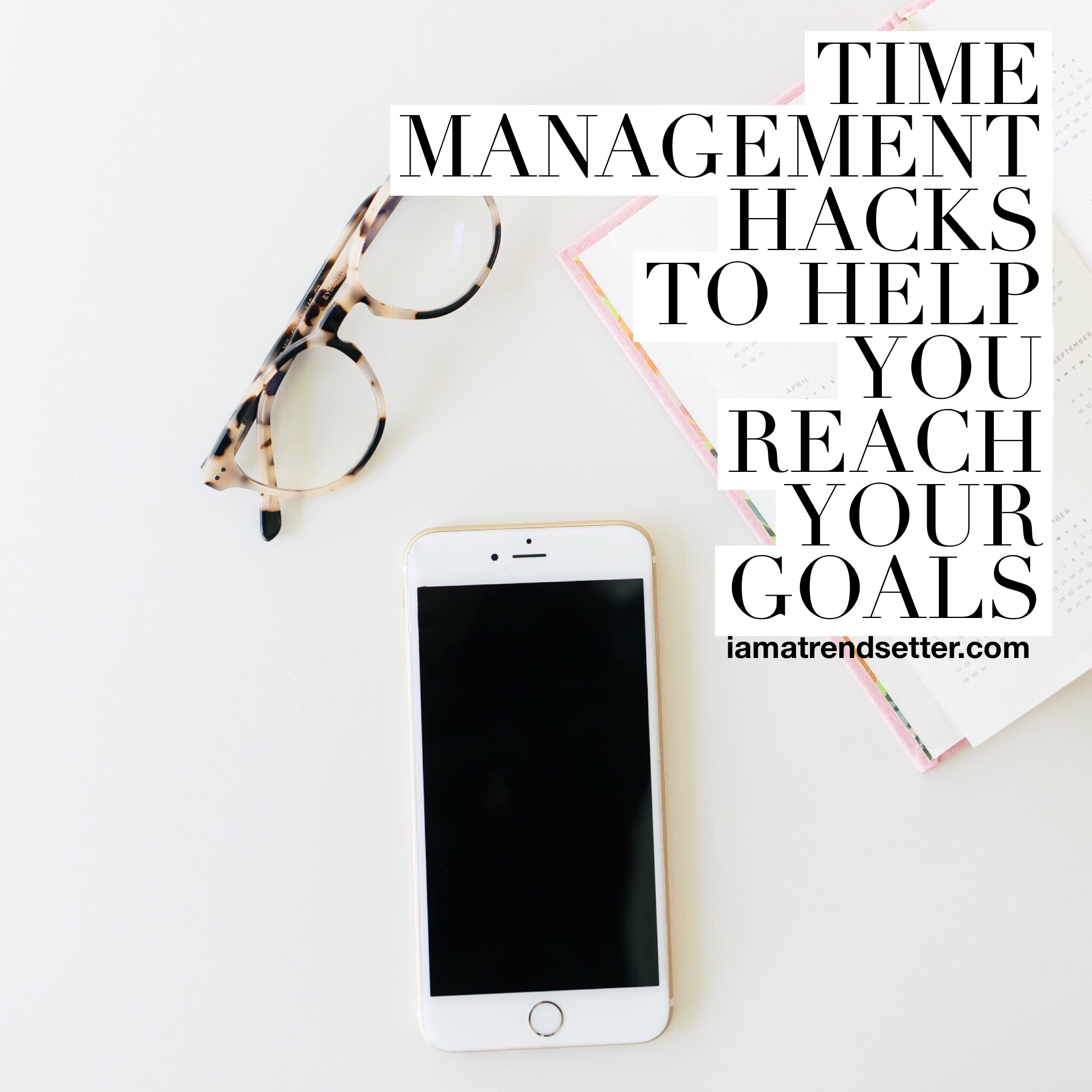 One of the most valuable traits that a bizbabe can possess is killer time management skills. If you don't manage your time well, you'll probably struggle to reach the goals you set throughout your life. But if you are serious about achieving your goals, you have to find a way to avoid distractions and improve your time management skills.
Here are a few of my favorite time management hacks to can help you to reach your goals!
Set Goals the Right Way
If you don't set your goals the right way, you'll continually fail to achieve them because you can easily fall off track. Using the S.M.A.R.T goal setting method, you will be able to see things through and begin reaching your goals.
Eliminate Bad Habits
One of the biggest time-wasters you face is are your own bad habits. No matter what your bad habits are, they will take precious time away from working toward accomplishing your goals. If you're serious about making amazing things happen and slaying your goals, you've got to be willing to let go of the bad habits your keeping.
Meditate and/or Exercise Every Morning
This is the point in a blog like this where I'd typically roll my eyes and hit the x on the tab as quickly as I could. But hear me out—
I have never-ever been athletically inclined and the word exercise makes me cringe. I tend to be very active and intense so meditation just wasn't ever really my "thing" either. But once I started really focusing on getting aligned, I actually started to crave some sort of more connectivness in my morning routine! And what I found was was that along with so many benefits, adding exercising or meditation to your day can bring balance to your life. As you begin to cut the toxins out of your life, you'll start to notice your energy increasing and your mental focus drastically shifting.
Create a To-Do List Every Night
Before you go to bed at night, create a to-do list for the next day. Take a look at your goals and see what you can do to help you move closer to accomplishing them. By making a to-do list, you are effectively setting goals to accomplish the following day. Daily goals are easier to achieve and will help move you toward reaching your bigger goals.
Declutter and Organize
When your environment is cluttered studies have shown that you lose focus on your tasks. When you lose focus, you lose time. To avoid this, take some time to declutter your environment and organize. You can start small and build your momentum until you have become completely organized.
If you want to achieve your goals, it is essential for you to be able to manage your time. These tips can help you get on the right path to becoming a time management pro and helping you to finally accomplish all your goals— on time!