instaINFLUENCER // Influencer + Affiliate Marketing Course + Kit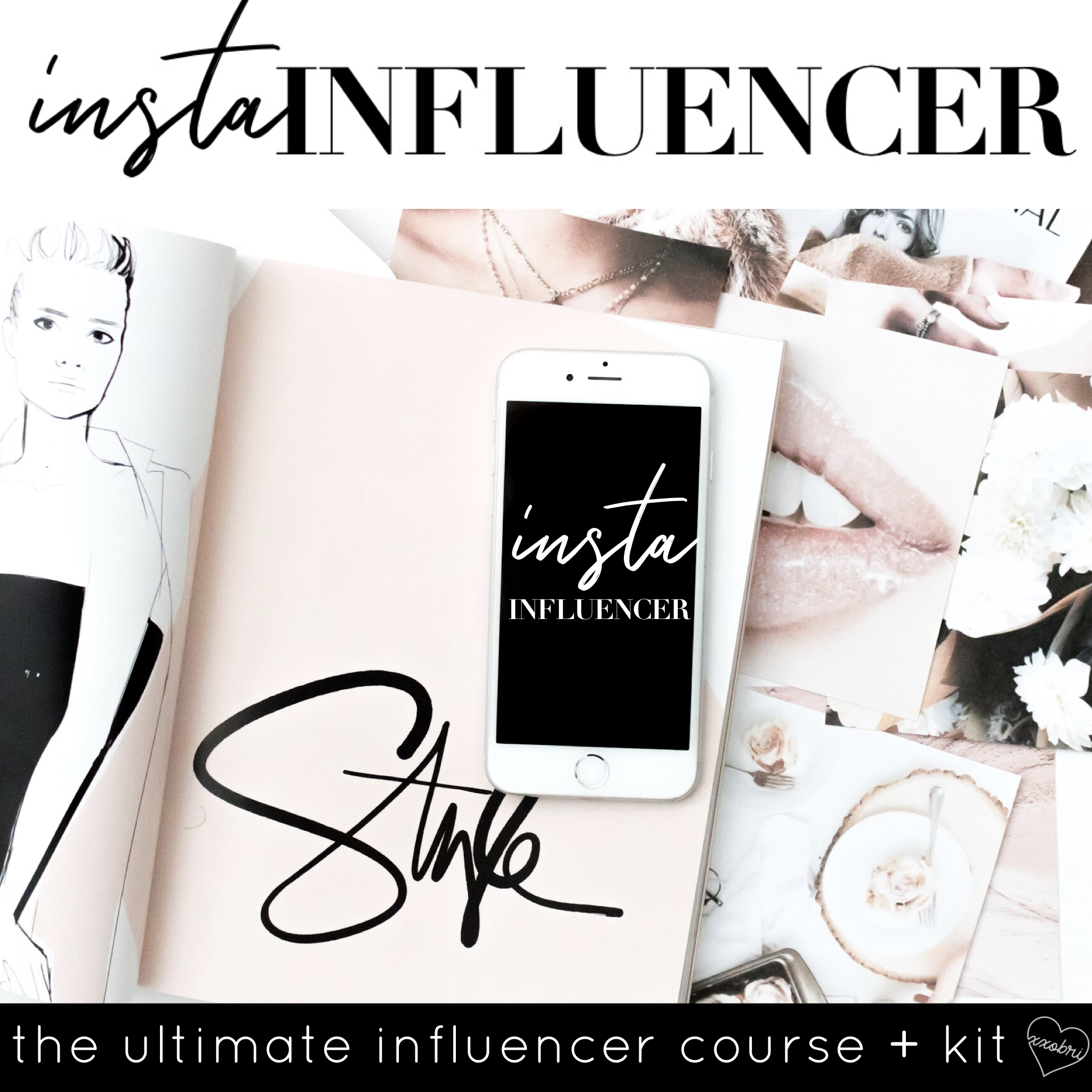 instaINFLUENCER // Influencer + Affiliate Marketing Course + Kit
Influencer marketing has skyrocketed in the past few years.
AND— it's not just for big brands and social media celebrities, anymore!
What is an influencer?
An influencer is an everyday person who has established credibility and a loyal following, both on social media and off, in a specific niche or industry. They transparently share their expertise and valuable information with their followers.
Companies are using these influencers as a way to grab attention of their products and services. The influencer promotes the product for some form of compensation mutually beneficial to both the brand and the influencer. For example, the company reaches a more specifically targeted audience, while the influencer is paid and continues to grow their audience followers.
This course + kit is made to help you do exactly that!
Think of this course as your very own "Kim K" plan to becoming an instaINFLUENCER!
This is a downloadable digital self pace course that covers:
•What an influencer is
•Do you have what it takes to become an influencer
•How to be a micro influencer
•Influencer engagement secrets
•getting paid as an influencer
•Sponsored Posts
•Pricing Posts
•Contacting Brands
•Brand Ambassadors
•Affiliate Marketing
•Out of the Box Influencer Ideas
•Attracting Brands
•Creating the Perfect Pitch
•Media Kits
•Everything You Need To Know About ROI
AND INCLUDES:
•28 page guide to influencer marketing
•Step By Step Amazon Affiliate Guide
•Affiliate Link Disclosure Template
•Brand Pitch E-mail Templates
•Influencer Media Kit Templates
•Influencer Takeovers Guide
•Influencer Promo Inspo Checklist
•BONUS: Guide To Creating Killer Content
•BONUS: Collab Pitch E-mail Templates
THE COURSE + KIT ALSO:
•walk you through step by step setting up Amazon Affiliate account
•choosing the right affiliate program
•breaking down the associate program operating agreement
•getting approval from amazon
•Becoming Amazon Friendly
•making money with amazon affiliate program
•commissions
•One Of The Best Kept Affiliate Sales Secrets
•promoting affiliate offers in your backend
•how to work links into your emails
AND has printable checklists, email templates, blog writing tips—EVERYTHING YOU NEED babe!