Isn't it time to put the phone down?
Aren't you ready to get back to what you really love?
Helping your clients? Spending time with your family?
Wouldn't it be nice if you could just stop spreading yourself too thin by trying to post on every social media platform
and simply wishing, hoping and praying for your ideal clients to find you (with no real strategy)…
 
Aren't you ready for a little real social media success, without having to spend you hard earned money on ads?!
 
Have you been trying to build your brand and business on multiple social media platforms–
but struggling to see any real ROI?
Are you creating killer posts with juicy content but still hearing crickets?
Do you spend hours planning and posting but still cross your fingers every time you hit 'post'
hoping that somebody–anybody!–will respond?
Ahhhhh! It can be so insanely frustrating!
You swear you've downloaded every single free guide, and watched ALL the free trainings, copy and pasted everything your upline or coach told you to
(and even dished out some major dollars for courses) but end up feeling even more confused and seeing even less results?!
Pinterest. Twitter. Instagram. Facebook. Snapchat. LinkedIn. AND NOW Vero?!
Just seeing all those names laid out in black and white can make a girl break out in a cold sweat.
Calm down—step away from the glass of wine.
We get it.
Social media has basically taken over the world.
And you know that it's one of the best ways to build an online business and establish yourself and your brand.
BUTTTTTT let's be honest—
just because you're a skilled bizbabe, doesn't mean you're a skilled social media guru.
 
Here's the thing: Social media–and its uses–has changed over the years.
 
Even just a year ago, things were different-
There were fewer platforms to choose from.
(Not only that, but there was a lot less noise on each platform.)
Killer content could 'rise to the top' much faster and easier.
(And with way less caffeine consumed on the part of the content creator.)
 
But now? It's not enough just to show up on the top platforms.
 
It's not even enough to post consistently incredible content.
 
The top platforms like Twitter, Instagram and Pinterest have users in the multiple millions now!
YouTube on its own has 1.5 billion, and Mark Zuckerberg announced at the end of June, 2017, that Facebook topped 2 billion users.
 
And that means that social media has basically placed the entire world right at our fingertips.
 
It also means that there are more people than ever posting–and competing for your ideal clients attention–online than ever before.
 
So- if you want to "be seen," you've got to know:
 
Where to post—and this ever-changing algorithm can be nearly impossible to keep up with!
 
How to post consistently amazing content— making sure what you post is a fit for both your platform AND your tribe.
 
Not to mention, you have to keep up with it all–which means keeping your followers engaged, excited and practically begging for your next post. Oh, and creating real relationships and conversations by responding to comments and messages!
Starting to feel overwhelmed? you're not alone.
Infact, When I started on instagram I was posting every meme or anything i thought i could post...
never getting likes from who my "ideal client" was.
I felt like I was just wasting time and not getting anywhere. So I just gave up for a while 🤦🏻‍♀️
When i decided to "try again" i decided to really go for it and learn all I could!
I learned how to post, what to post, who I was posting to and for, and the freakin game changed!
My engagement shot up, my followers shot up! My BUSINESS started booming! And it feels amazing!
-Crissa Smith, #Trendsetter Social Media Bootcamp Coach
Here's the good news-
Social Media Can Still Be a total GAME CHANGER –
You Just Have to Learn How to Use It Right!
 
Babe, I get it. You feel like there are so many platforms and so many people (and potential prospects!) on each platform, that you should just try to be everywhere, all the time.
 
It seems like a solid strategy.
 
Why not do whatever you can to get the most eyeballs on your business, right?
 
But here's the real deal:
 
Showing up on EVERY social media platform EVERY DAY is exhausting. It's time-consuming. And worst of all, it doesn't even work!
 
If what you want is a massive, but engaged tribe who feel a real connection with you–and who actually know, like, trust, and want to buy from you…
Less can be more.
…As long as you know how to make 'less' work for you.
 
Because the truth is:
Your people aren't everywhere.
YOUR 'people' are in just a few specific places.
 
So trying to keep up and show up on ALL the social networks? It's simply a waste of time.
Right now you might be thinking something like:
 
"Okay, but how do I figure out where I should show up?"
 
"And what should I post when I get there?"
 
"And how can I truly keep the conversation going long enough to build a big following of people who hang on my every word?"
 
You know that's what we are here for!
We created a powerful 2 week, 4-module bootcamp that will teach you exactly what you need to know to create a highly-engaged social media following— WITHOUT burning out or spending every waking second of every day on your phone or tablet or laptop!
No matter where you are right now…
 
Whether you're new and wondering "Where do I even start?"
Or an established boss babe who's had a business for years, looking to step up her social media game and convert her likes and follows into customers ….Or anywhere in between…
 
#TRENDSETTERS Social Media Bootcamp is for you.
Finally! Learn the Social Media Success Secrets To Use to Grow Massive, Engaged Tribe THAT BUYS!
 
Our Social Media Bootcamp will teach you how to:
 
Go where your ideal clients already are–and build thriving communities without burning out or spreading yourself too thin
 
Plan, schedule and share content with ease and efficiency (no more late nights or last-minute "What do I post?" freak outs)
 
Engage your tribe–keep up with comments, engage in genuine conversations, create relationships and a rock-solid K, L, T factor
 
Do we have your attention yet?!
Here's exactly what you'll learn in this 4 module, self-paced course…

Module 1: Find Your Tribe
Social media overwhelm be gone!
Inside module 1, you'll learn how to choose the right platform(s) for your business based on your target market, so you can create a hungry, responsive community/communities where it matters most. (And give up everything else–thank goodness!)
 
A brief look at the top social networks for coaches today–plus why a platform's popularity has zero to do with whether it'll work for you
 
Proven ways to identify where YOUR ideal clients are online (your ENTIRE success on social depends on identifying and marketing in the right places–and I'll show you how!)
 
Hush-hush tools social media experts use to stay on top of an industry that's forever in flux–-learn how to stay abreast of trends, changes and 'rules' as they happen
Exactly why (and how) to safely 'stalk' your competitors and their content (and why you CAN NOT skip this step if you want to expand your audience!)
 
How to use the 'Facebook Group phenomenon' to gain invaluable insights into your ideal clients you can't get anywhere else–including priceless "pain points"
 
The top five 'secret weapons' of highly-successful social media marketers—these unique tools, apps and programs will help you more easily target and reach your ideal followers (and we promise you haven't heard of them all before!)
 
 
Module 2: Build the Foundation
 
This module will help you set up your chosen platforms for success right from the start–or rework the ones you already have for even better results. We'll focus on what's working in social media today and how to both reach more of your 'right people' and retain a healthy, active community. Plus, you'll get an insider's look at the unique audience, strengths and advantages of the most popular platforms.
You'll learn…
Why Facebook groups are immensely powerful for building and maintaining community–plus 5 must-ask questions that will let you zero in on the right groups for you (no more wasted time hanging out in the wrong groups!)
 
The hidden dangers of looking for clients in large 'public' Facebook groups–and why massive groups aren't always the way to find fans (or prospects)
 
Best practices for creating your own Facebook group and attracting the people you want–and why you might not want (or need) to after all!
 
Settling the great debate: Do you really need a Facebook biz page? (We'll tell you exactly why your biz page is actually a truly vital tool, plus share simple ways to optimize this prime slice of online real estate nobody seems to talk about–from cover photos to calls to action)
 
How implementing just one little tweak on Instagram can increase engagement by at least 12.6%!
 
Ways to launch or optimize a YouTube channel and take advantage of Google's most-loved social platform–starting right now
 
A little-known Pinterest feature that can help you grow your following (and make money!) year-after-year–no matter how 'old' your pins are
 
The top five ways you're NOT using social media that can make or break your success and instantly derail even your best efforts
 
Module 3: Plan Your Content
 
The truth? Finding your tribe and choosing your platforms is actually just the beginning! If you truly want to create a social media tribe that loves you and what you do, you've got to engage and retain them, too. The strategies and tools in this module will help you create creative and targeted content that's well-planned and well-received. Planning your content in advance is a must if you want to have a regular, consistent flow of posts showing up on each of your chosen platforms…without driving yourself crazy–and this module will show you how.
 
In this module, you'll learn…
What content performs best on which platforms (We are literally telling you everything you need to know about what to post–and not post–on the most popular platforms to watch your engagement soar)
 
The most effective tools for planning and scheduling content–and how to choose the one that's right for you (just imagine never having to worry about 'what to post' or 'running out of ideas' ever again!)
 
The secrets of truly addictive content–and the marks you need to hit if you want to build a body of work that establishes your credibility
 
How to create content with a purpose–and use it to strategically fuel product launches, evergreen offers and more
 
One simple technique that'll rapidly increase your authority and reputation–without a bunch of extra work on your end (This hack will show you how to ethically "swipe" others' expertise to add value to your own community–win/win!)
 
5 apps to "power up" your content and boost your reach–and how to make sure you do it without looking spammy, scammy or feeling 'out of integrity'
 
Why you should never use social media apps as a substitute for real communication (if you take nothing else away from this program….THIS should be it!)
 
Module 4: Engage Your Followers
People do business with those they know, like and trust. In module 4, we'll dive deep into how to create a genuine, warm and mutually beneficial relationship with your tribe–the natural way: one conversation, comment and 'reply-to' at a time.
 
Module 4 covers…
How to create a fun 5-day Facebook challenge from start to finish–that hooks in a responsive audience with a specific, desirable goal–and how to keep the excitement (and engagement) going long after the last day
 
Running an engagement-enhancing Instagram contest–including ALL the pros, cons and must-knows
 
The one thing you should be (but probably aren't) doing in your social posts–keep ignoring this one crucial element, and you'll forever feel like you're swimming upstream!
 
How to make your audience members feel genuinely loved and cared for–without burning out (or spending 24/7 responding to comments and messages)
Why studying your fave online gurus and mentors might be hurting your chances at social media success–and what to do instead
 
Tools and techniques to help you identify your 'social media leaks' (aka the 'posts' that aren't performing)–and how to fix them, fast
Each module comes with its own action plan, workbook, and checklist to help you make the most of out of the bootcamp + be able to work at your own pace as well!

It Doesn't Have to Be So Hard to Grow a Large, Engaged Tribe on Social Media!
And it gets EVEN BETTER!
If you enroll now, you'll get the Early Bird Pricing AND EPIC bonuses!
Here's a look at just a few of the Early Bird Bonuses you'll get when you sign up before Friday!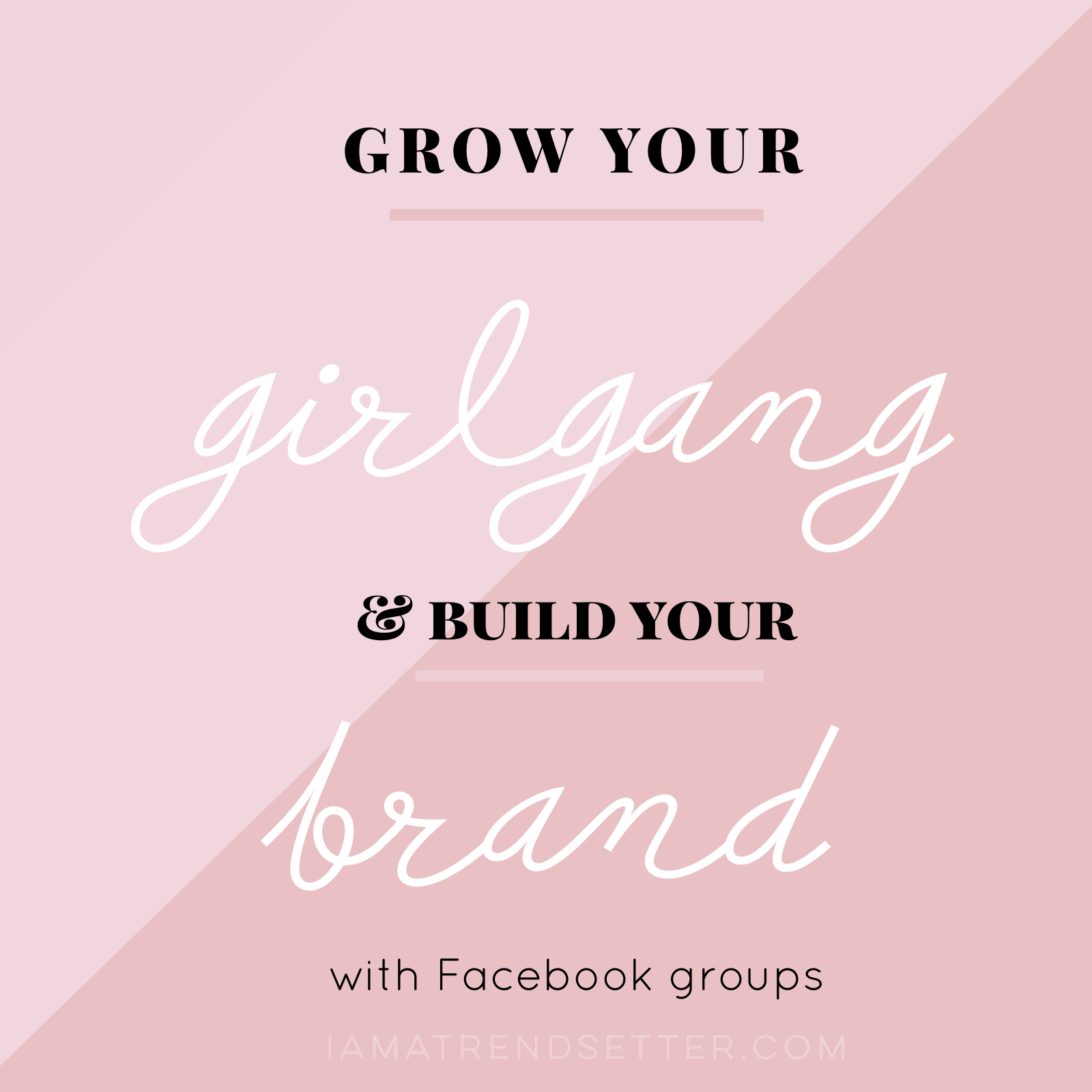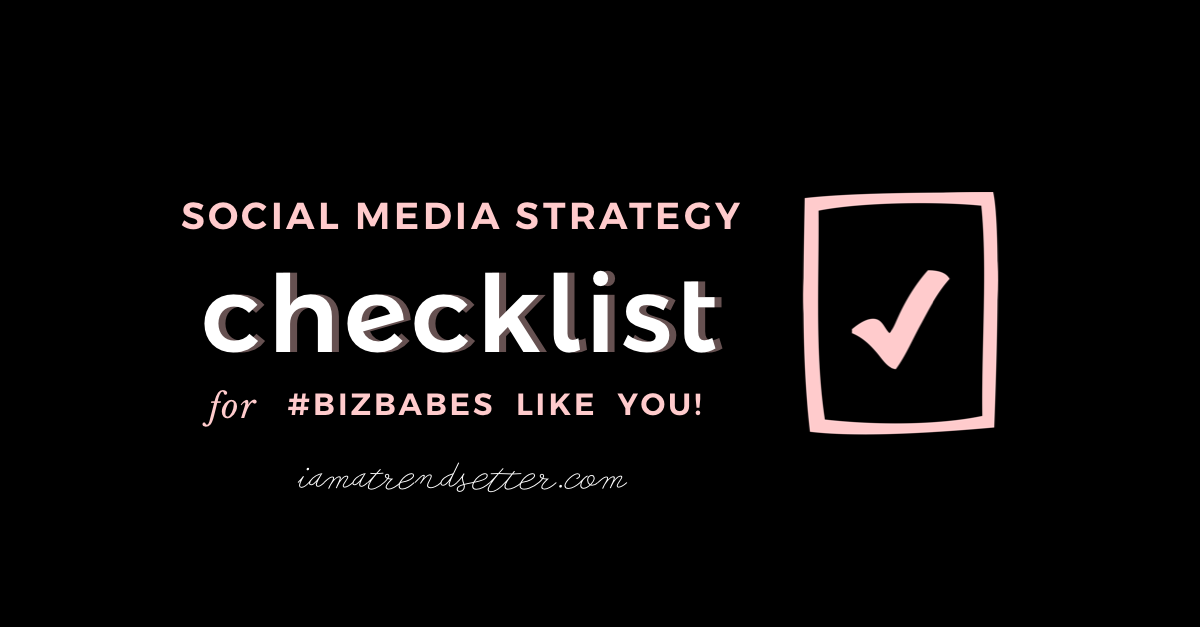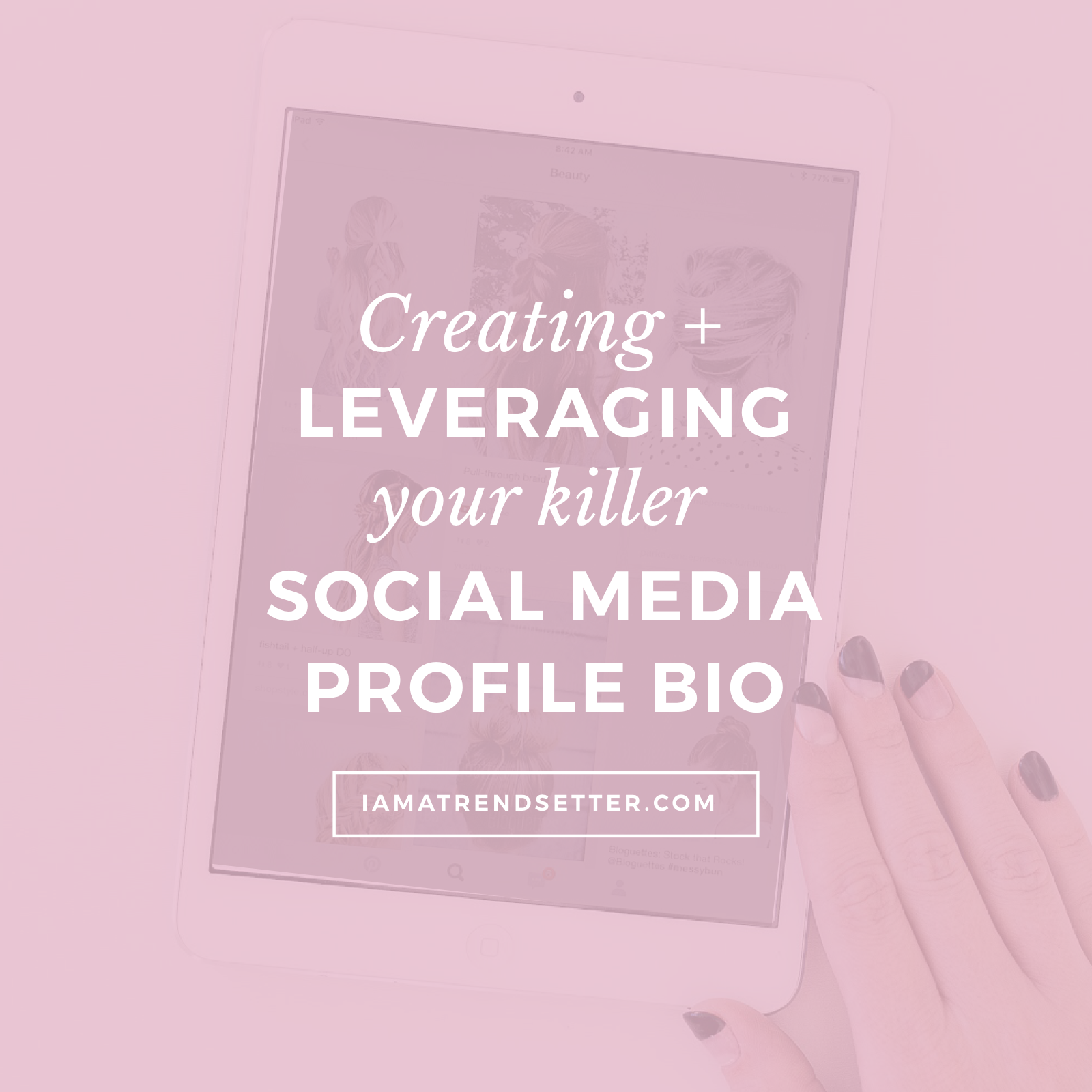 Just imagine knowing:
Exactly how to find the platform(s) your ideal clients are already on–so you know where to expend your precious energy (and where to shut it down)
What types of content perform best for each platform, so you can post to attract actual clients (and not just Likes or heart-eye emojis)
Forever working smarter, not harder
Social Media Bootcamp breaks it all down for you.


The truth is, we can't promise overnight social media success.
We can't promise you'll gain 10k followers on Instagram in a month, or book three new clients from Facebook groups next week if you take this course.

But what we can say is that if you're strategic and smart with where you market and how you market on social media, you can make a name–and a massive audience–for yourself faster than you thought possible.

P.S. This course is backed by our 100% guarantee.
If you feel it does not help you in any way to build a better, more satisfying business, email us within 7 days!
XO!
BRI + CRISSA